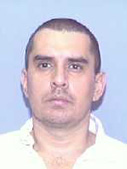 Described as the mastermind of a seven-man escape in 2000 from a state prison in South Texas, he was condemned in the shooting death of a police officer outside Dallas during a robbery by the group. Later, one escapee committed suicide rather than be captured. The six survivors were sentenced to death. Executed in August 2008 was Michael Rodriguez, who had dropped his appeals. Donald Newbury was set to die Feb. 1 but got a stay.
Guests:
·
Shari Silberstein
 
The executive director of Equal Justice USA, she created the vision for its direction, as well as its role in the broader national movement. Silberstein served as a key member of teams that repealed the death penalty in New Jersey in 2007, ended New York's death penalty in 2005, and gutted Maryland's death penalty in 2009. EJUSA is a national, grassroots organization working to build a criminal justice system that is fair, effective, and humane, starting with repeal of the death penalty.
·
Robert G. Turner
 
A second-generation native of Houston, he received his Doctor of Jurisprudence from the University of Houston College of Law. He has been in private practice for over 30 years, specializing in criminal defense and personal injury litigation. He has defended persons accused of, among other things, capital murder, homicide, robbery, kidnapping, fraud, theft and drug trafficking.
·
Otis Maclay
 
A broadcast veteran, he usually co-hosts KPFT's The Monitor on Monday nights and is technical director of Execution Watch. A former program director of KPFT, Otis came to Houston from KPFT's sister station in New York, WBAI.
·
Larry B. Douglas
 
A lifelong Houstonian, he is a criminal defense lawyer and a former assistant district attorney.